About P.B. Ryan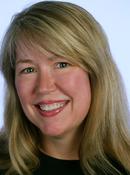 I was seven when I got my first set of oil paints for Christmas, and from that point on, I was an obsessive-compulsive art geek. But like most of my novelist colleagues, I also wrote a lot while I was growing up–short stories, but also plays and teleplays, often in collaboration with my twin sister, Pam (she's the evil one). Many of the latter were Star Trek scripts in which Mr. Spock overcomes his lack of emotions to find true love, usually with someone a lot like me, but without the braces, glasses, and preadolescent complexion issues.
My subject matter had evolved into garden-variety late-adolescent angst by the time I started attending SUNY Stony Brook, where I was lucky enough to be taught creative writing by novelist/screenwriter Richard "No adverbs!" Price. But I was still pretty much hung up on art, so after a couple of years, I transferred to the San Francisco Art Institute.
Upon returning to New York after graduation, I learned that a resume that lists a BFA in painting and a couple of menial college jobs produces more hilarity than offers on the part of prospective employers. My solution, for some reason, was to trade my paint-crusted jeans and T-shirts for panty hose and a business suit so that I could labor seventy hours a week as a paralegal in a high-powered Manhattan sweatsh– uh, law firm. When I'd enjoyed about as much of that as I could stand, I took a gigundo pay cut to switch to publishing, where I ended up as promotion manager for a small division of a large NYC publishing house (now a part of Wiley) called Van Nostrand Reinhold.
Many people who go into publishing are aspiring writers, and VNR was no exception. A bunch of us used to hang out after work in a watering hole down the street from our office, whining about how our jobs left us no time to write…until it dawned on us that we might actually have time to write if we used our evenings for something more productive than getting pickled and feeling sorry for ourselves. We decided to collaborate on a family saga that took several years to complete and taught me more about storytelling than any writing workshop I've ever taken.
By that time, I was married and living in a pre-war co-op apartment that seemed positively sprawling to me–until we had a baby girl and started yearning for a house with a yard. My husband, who worked for the federal government, finagled a transfer to Rochester in the bucolic Finger Lakes district of western New York, where we acquired a house with said yard and another little baby girl. I wrote a mystery novel that didn't sell, whereupon I went to work for a publisher of law books, editing the United States Code.
Have you ever edited the United States Code? No? Lucky you. In desperation, I started writing again, with the aim of becoming a full-time novelist. Since my mystery didn't sell, I turned my attention to my other favorite genre, romance. The Evil Twin and I challenged each other to see who could write and sell a contemporary romance first. Pam was the first to be offered a contract, but I was the first to see my book in print, so we both won, especially since those books launched successful writing careers for both Pam and myself. (Check out PamelaBurford.com.) I gave my notice to the law-book taskmasters the day I signed my first publishing contract. Since then, my only "work" outside the home has been teaching occasional writing courses at Rochester's literary center, Writers & Books, a much more pleasant and rewarding pastime. A couple of years ago, having endured all the snow and ice we cared to, hubby and I moved to Austin, Texas, and we are hard at work keeping it weird.
I've always been a big history buff, with a special interest in medieval England and 19th-century urban America, so in addition to contemporary romances, I went on to write medieval romantic suspense and my Nell Sweeney historical mystery series. As of this writing, I've authored 28 novels and novellas for Bantam, Berkley Prime Crime, Signet, NAL, Harlequin, and St. Martin's Press, with translations in over twenty countries.
In recent years, I've gotten the rights back to my mysteries, my medievals, and two of my contemporary romances, all of which (along with some newly released work) I've self-published as reasonably priced ebooks. I designed the covers myself, of course, and gave them the kind of look I always thought they should have. In digital form, my books have reached over a million new readers and regularly appear in top-10 lists on Amazon and BarnesandNoble.com.
In fact, Still Life with Murder, which represents 650,000 of those million downloads, has been the #1 bestselling ebook storewide–in all genres–at Barnes & Noble, and my medieval romance Falcon's Fire made the USA Today list as part of a boxed set. Silken Threads, my medieval novel inspired by Hitchcock's Rear Window, won Romance Writers of America's RITA® Award for Best Long Historical Romance. A four-time RITA nominee, I'm also the recipient of two Romantic Times Reviewer's Choice Awards, the Golden Heart, and a Mary Higgins Clark Award nomination for my second Nell Sweeney mystery, Murder in a Mill Town.
In the history of book publishing, the electronic revolution is akin to the introduction of the printing press by Gutenberg. Now, as then, new technology is making great, compelling stories more accessible than ever before. It's wonderful to be a part of this journey, both as a writer and as a reader.
Happy reading! And please do keep in touch…
Pat